Remember my old window that I put in the guest bedroom??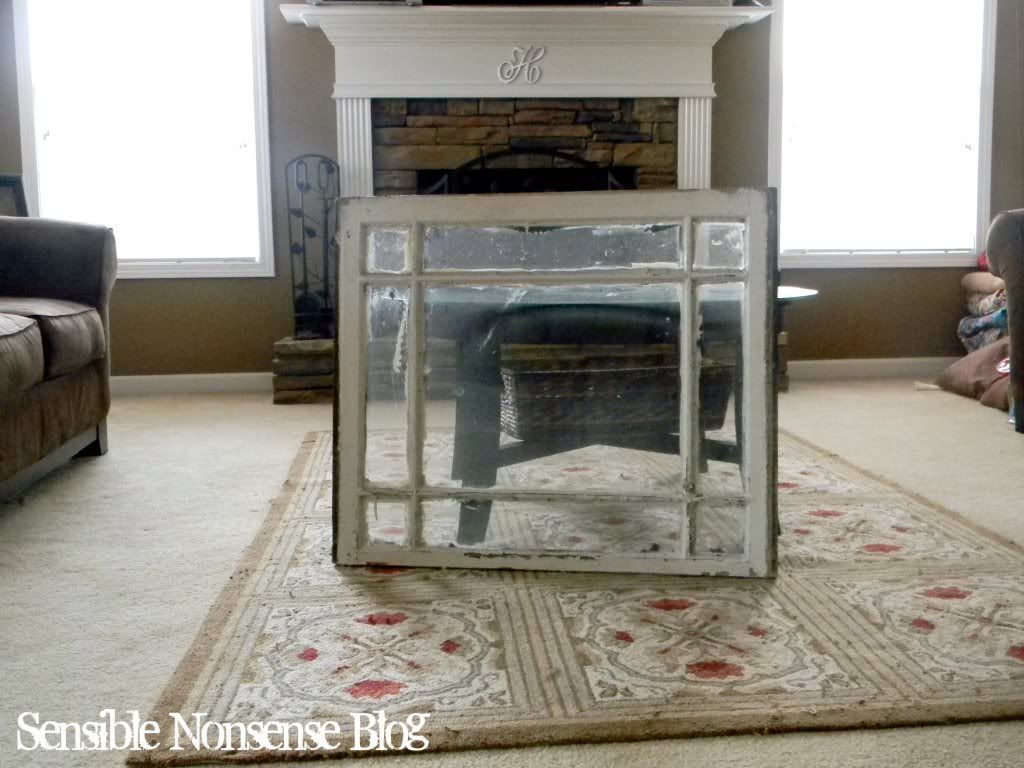 I love this window in the room, but I did say that I wasn't quite done with it. So, here's how I gave it a mini-makeover...
The supplies I used were:
Some of my papers were wrinkled... oh well! I used scrapbook paper that matched the decor in the guest room.
First step is to measure the panes you are going to fill with paper. I used a flexible tape measure so that I could get in down in the pane.
Then place the paper on the back of the window pane that you are filling. I used tape to keep it in place. I didn't want to use something more permanent because I may change my mine at some point and want a different look... (I'm slightly ADHD when it comes to decorating my house!)
Once all the panes are filled with paper, you're pretty much done! Just flip it over and hang it up!
I love this way this looks in my room! It finally looks "finished"
I decided to use this window as a dry erase board. I can leave messages to my guests letting them know how happy I am that they are staying with us!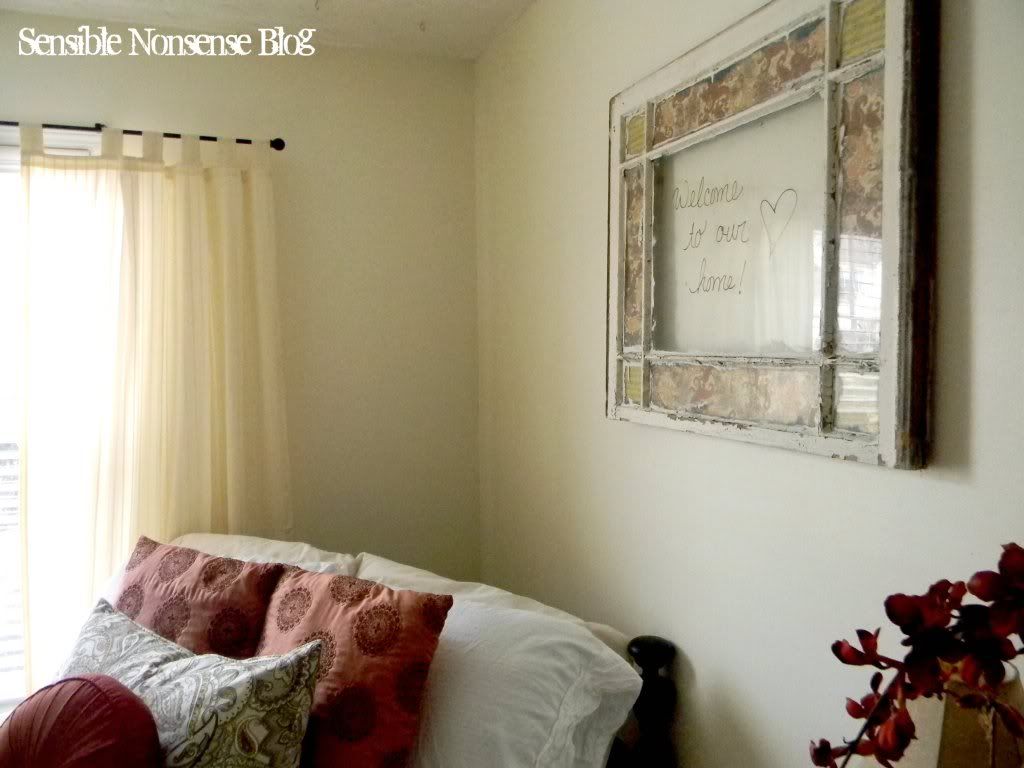 Hope you enjoyed this as much as I enjoyed making it! You should check around at your local antique shop or builder supply to see if they have any windows you can purchase to add some interest to one of your rooms!